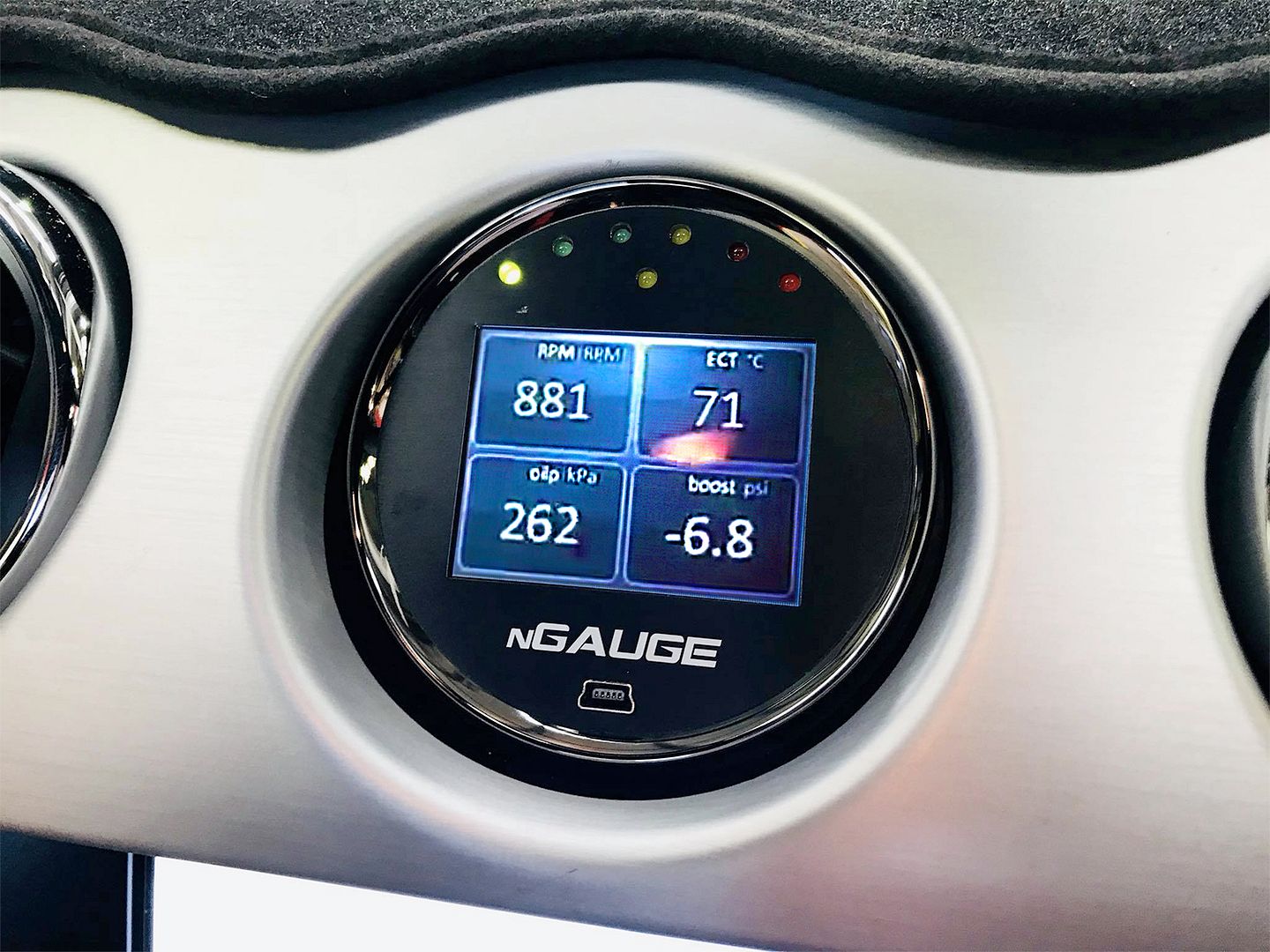 Streetfighter nGauge Oil Pressure and Boost Monitoring
Suits:
Australian Mustang 2015 onwards
GT 5.0

Streetfighter have optioned the nGauge with the extra function of monitoring data for Engine Oil Pressure* and Manifold Boost / Vacuum Pressure.
We have manufactured a plug and play wiring loom kit and two separate sensor kits that allows this vital data to be displayed directly on the nGauge.
You can purchase as a total kit with the nGauge included or if you already have an nGauge, you can simply choose to purchase the items separately.
Separate Components
1) Oil Pressure Sensor
part# SFMUSOILSENSOR
2) Boost / Vacuum Sensor
part# SFMUSBOOSTSENSOR
3) Wiring loom ( nGauge specific for 2015-2017 Mustang )
part# SFMUSLOOM
Full kits
1) Streetfighter Engine Oil Pressure Monitoring Kit (Includes nGauge)
part# SFMUSOILPKIT
2) Streetfighter Manifold Boost Pressure Kit (includes nGauge)
part# SFMUSBOOSTKIT
*The
Oil Pressure Monitoring Kit
is designed to be used in conjunction with the Streetfighter Engine Oil Cooler package.
part# SFMUSOCP815
The Streetfighter Oil cooler package has a provision to mount the oil pressure sensor quickly and easily.
Alternatively if you do not have a Streetfighter Oil Cooler Package, you will need to adapt your existing oil switch outlet to house both oil sensor and standard switch.
The
Manifold Boost Pressure Kit
is designed for use on all 2015- 5.0 Mustang forced induction vehicles. This kit comes with all the correct components to easily fit the boost sensor to your engine.
Both kits include the nGauge and plug and play wiring loom.
For more information please contact Streetfighter
support@streetfighter.net.au
08 8299 9998
For online purchase log onto
Streetfighter Online Store
__________________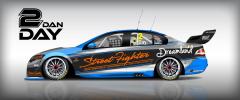 Streetfighter Specialist Workshops exclusive 3 Year Driveline Warranty
New Zealand
CTB Performance
N.T.
Atic Performance
A.C.T.
Roadway Mufflers
New South Wales
City Performance Centre, Rapid Automotive, Tunehouse, Streamline Auto
Queensland
Dyno-Link, Insane Performance, Hunter Automotive
Elite Automotive, AHT Performance
Victoria
, Pitlane , BPR

Western Australia
Pro-Auto
South Australia
KPM Motorsport
Tasmania
Gowans Performance and Tuning