March 11, 2011
NEW TERRITORY – DYNAMIC HANDLING, COMFORTABLE CAR-LIKE RIDE
"We took all of the current Territory's outstanding attributes, put them under the microscope and improved them across the board."

– Alex de Vlugt, Vehicle Dynamics Manager, Ford Asia Pacific and Africa
The new Territory builds on Ford's enviable reputation for vehicle dynamics and integrates the Blue Oval's specific global vehicle DNA into its latest SUV.
When it was launched in 2004 the Territory was hailed for its car-like levels of ride and handling. It won numerous media awards including the coveted Wheels magazine Car of the Year title.
Ford Asia Pacific and Africa's Melbourne-based Vehicle Dynamics Manager, Alex de Vlugt, said building on Territory's outstanding dynamics package meant digging deep.
"Improving on such an excellent foundation was going to be a challenge," de Vlugt said. "But we succeeded. The new Territory achieves, and in some cases, exceeds the parameters we set for vehicle dynamics, as well as noise, vibration and harshness (NVH)."
Several goals were set for the new Territory: in terms of handling, the objective was to enhance its dynamic flavour when driving. Here, de Vlugt and his team worked to improve Territory's agility, manoeuvrability, and roll control and sought to hit a "sweet spot" in new Territory's suspension tune that emphasised its overall fun-to-drive nature. All of this was achieved while maintaining a compliant and comfortable ride as well as Territory's famed agility: for example, the new model retains an impressive 11.4-metre turning circle.
On the technology front there were two important changes: to enhance Territory's chassis control system and to introduce another Territory first: EPAS, or Electric Power-Assisted Steering.
Starting with new Territory's chassis structure, a new front sub-frame was developed. This important change resulted in a 14 kilogram weight saving, bringing this structural element's weight down to 30 kilograms. When partnered with the introduction of the new TDCi V6 engine these changes gave de Vlugt and his team of engineers an excellent foundation from which to start.
Enhanced ride
The new Territory retains its proven Virtual Pivot Control Link front suspension and Control Blade Independent Rear Suspension (IRS).
Building on an already impressive structure sees the new Territory sport a new suspension tune. This is the result of new springs, shock absorbers, and stabiliser bars.
"Overall, the new Territory benefits from improved roll stiffness and therefore reduced body roll when cornering," de Vlugt said.
"We want existing Territory customers to recognise the new model as a familiar friend the moment they start driving, but we also want them to experience immediately the benefits of the new model's measurably improved ride and handling.
"We worked to make Territory a fun-to-drive choice without the intrusion of an uncomfortable ride. We have sought to give drivers good steering ability, good controllability and provide a very compliant ride. We have achieved all of this in the new Territory."
An important contribution to achieving these dynamic enhancements involved changes to Territory's front suspension geometry.
New Territory's front end benefits from changes to its elastokinematics. These small but significant geometric and hardware enhancements provide drivers with a little more linear under steer. This change to Territory's roll-under steer characteristics means reduced steering "nervousness" at higher speeds.
Durability improvements were achieved with the introduction of new differential and suspension bushings.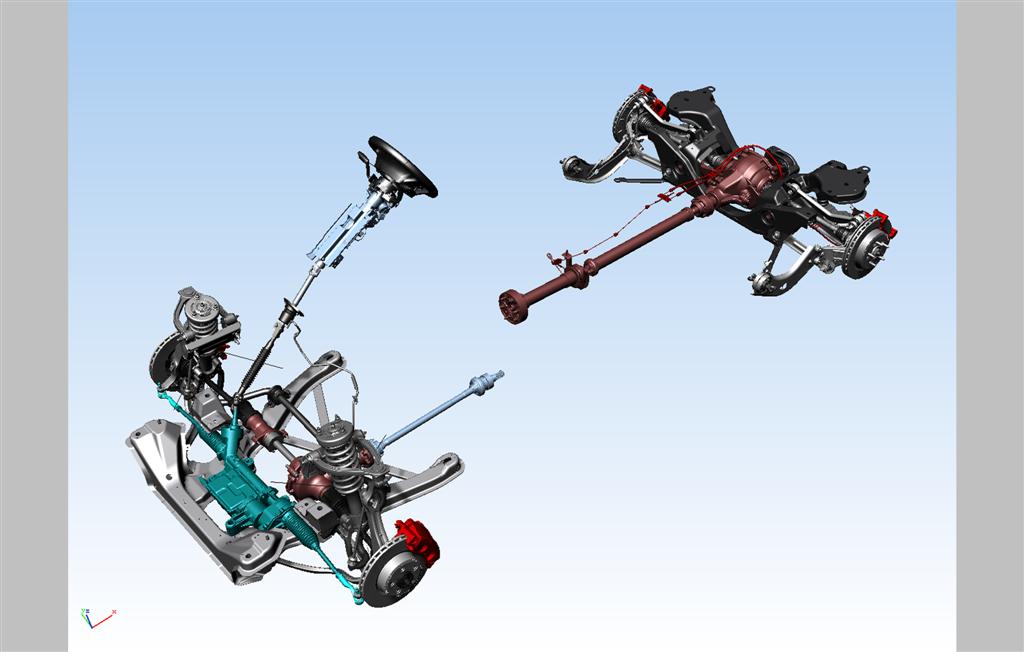 EPAS: Electric Power-Assisted Steering
Despite their left- and right-hand drive differences, the Ford Mustang in North America and the new Territory have something in common – a completely new speed-sensitive Electric Power Assisted Steering system (EPAS).
The Mustang and Territory now share the same Nexteer Automotive EPAS system, but the Territory's has been tuned and developed for Australian conditions.
Fitted to all models in the new Territory range, this steering system differs fundamentally from conventional power-steering systems in that it uses electric motor control, not hydraulics, to provide power assistance to the steering.
"In order to achieve the ideal balance of steering precision, handling stability, inner-city manoeuvrability and fuel efficiency the decision was made to incorporate an EPAS system to the new Territory," de Vlugt said.
EPAS provides drivers with many benefits; particularly intelligent features assist the driver under certain driving conditions.
EPAS operates by providing a specific level of steering effort assistance by taking into account driver input and other inputs such as vehicle speed while compensating for factors such as road irregularities and tyre wear.
This new EPAS system is speed-sensitive, which means it provides greater steering effort assistance at lower vehicle speeds, such as when performing parking manoeuvres, and reduced assistance when travelling at higher road speeds.
This innovative steering system comes with several special features.
The first of these is called Drift-Pull Compensation. The EPAS system "learns" the amount of steering effort the driver makes when driving in a straight line. This steering input is usually made to counteract driving conditions such as road camber. As a result of Drift-Pull Compensation, drivers of the new Territory will require less steering effort to maintain a straight course in a variety of conditions.
EPAS also has a unique feature named Active Nibble Compensation. Here, the system's motor provides a counteractive input to any vibrations transmitted to the steering wheel due to out-of-balance or out-of-round forces generated by the vehicle's front tyres.
In addition, EPAS removes the need for new Territory's engine to power a conventional hydraulically-operated power steering system, contributing to reduced engine loads and therefore improved fuel economy. Here, EPAS provides an improvement in fuel economy of between 1 – 1.5 percent.
At the heart of this Australian-tuned EPAS system is an electronic controller and electric motor integrated into new Territory's steering rack. This design is more suited to heavier-load applications compared to other systems, which mount the electric assistance motor to the steering column. Due to the level of integration the steering rack in the new Territory is mounted at three points, not two.
"The new Territory's EPAS system provides excellent feedback and on-centre feel to drivers and also contributes to the new model's impressively low NVH levels," de Vlugt said.
"EPAS is also more durable than a conventional power steering system, does not use hydraulic fluid, helps reduce noise levels and provides a better compromise between low-speed assistance and high-speed assistance, which is important for customers.
"With EPAS it's possible to find the ideal compromise. You can tune the steering's low speed performance to be ideal for parking but also provide good feedback at higher speeds," de Vlugt said.
EPAS underwent an exhaustive testing regime before its inclusion in the new Territory. This included withstanding the equivalent of three lifetimes of use and the gruelling "Grist-mill" test, which involves driving in a figure-of-eight at speed for hours on end.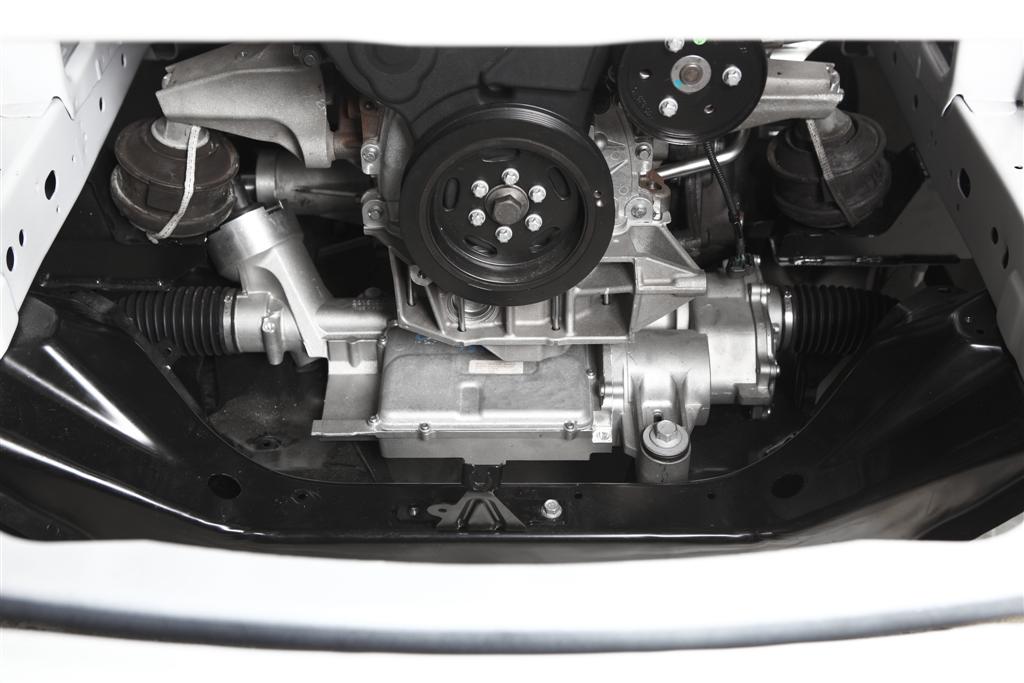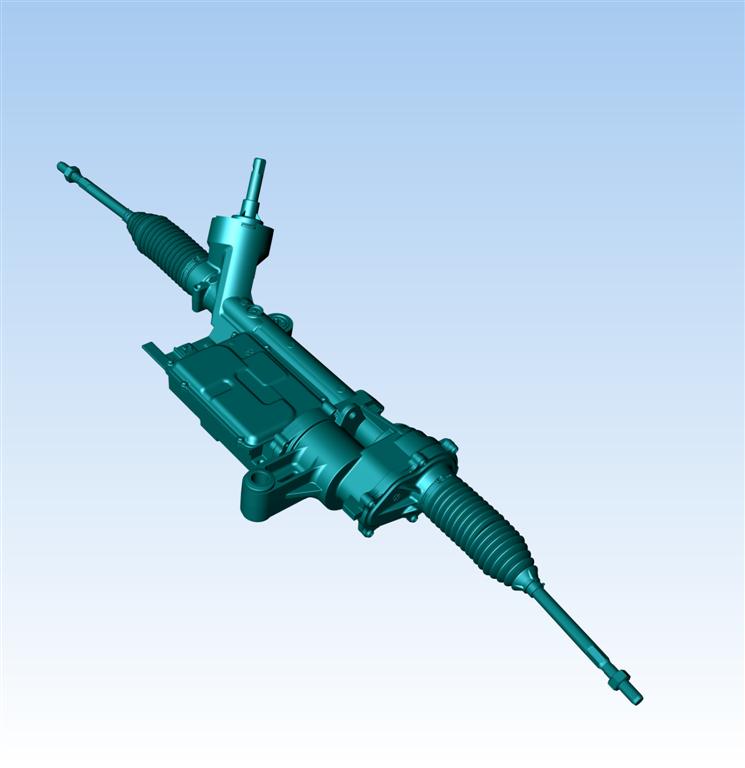 Chassis control system
DSC now with Roll Over Mitigation
In 2004 the Ford Territory AWD was the first Australian-built vehicle to be fitted with a stability control system. The new SZ Territory takes this to another level.
Dynamic Stability Control (DSC) supports the driver in all driving situations. It detects if skidding is imminent and intervenes by applying braking power to individual wheels and/or reducing engine power in order to restore the vehicle's stability. DSC also incorporates the functions of Anti-locking Braking System (ABS) and Traction Control System (TCS).
As with previous Territory models, DSC will be fitted as standard equipment to all models in the new Territory range.
Bosch's Generation 9 is the system used in the new SZ Territory. This advanced chassis control system uses Bosch's Generation 9 brake hydraulic modulator with integrated solid state Electronic Control Unit (ECU) to control the vehicle handling status as a function of variables such as road speed, sideslip angle and both lateral and longitudinal acceleration of the vehicle. Handling characteristics are configured for each specific vehicle to optimise vehicle response in bends and manoeuvres. Through the introduction of this Bosch Generation 9 chassis control system the new Territory sees the introduction of Roll-Over Mitigation (ROM).
This feature is part of the new Territory's DSC system. The original Territory had already been extensively tested for any type of dynamic driving manoeuvres and has proved to be very robust for potential roll-over risks. SUVs, however, if loaded with high roof loads, can be placed at a higher risk of a roll-over because of their higher centre of gravity.
ROM acts by constantly monitoring the vehicle's behaviour and inducing additional under-steer into the vehicle when it detects an increased propensity of roll-over during extreme handling manoeuvres.
As part of the control actions, ROM brakes individual wheels and reduces the driving torque to reduce the risk of a roll-over as well as reduce vehicle speed for greater stability.
The introduction of ROM to the new Territory adds to its impressive safety arsenal.
Braking force
The new Territory comes fitted with ventilated disc brakes at the front (322mm x 28mm) with twin-piston callipers. Rear disc brakes measure 328 x 26mm and are operated by single-piston callipers.
The new Territory features a new brake pad material designed to optimise brake feel and performance.
Carrying over from the outgoing Territory range will be Electronic Brakeforce Distribution (EBD), which will be standard fitment on all new Territory models, optimising braking performance in typical braking situations.
As with its predecessors, new Territory's anti-lock braking system (ABS) has been tailored with a unique gravel logic designed by Ford and Bosch engineers specific to Australian driving conditions.
Self-adjusting park brake
The new Territory now incorporates a self-adjusting park brake.
The brake is fully integrated within the stylish new console and now automatically removes any slackness that develops over time, providing short, predictable and consistent lever travel while also ensuring a secure park brake operation.
The customer benefit is that the self-adjusting park brake reduces the risk of the vehicle being parked with an inadequately applied hand brake – particularly important on a hill – and it also avoids the potential cost to the customer of having to be re-adjusted at the regular service intervals.
How does it work? Whenever a driver returns the park brake to rest from the fully on position, an internal feature within the self-adjuster automatically activates, applying tension to the front cable of the system. An appropriate level of tension is incorporated into the Territory's design to ensure adequate pre-tensioning while preventing any risk of the driver over adjusting and resulting in unwanted drag within the system.
When the park brake is applied again, the self-adjusting action is automatically locked out within the first click of operation and normal manual function is returned to the lever.
At a glance: main dynamic enhancements in new the Territory
* All-new EPAS steering system
* All-new engine sub-frame
* Retuned suspension (new springs, dampers, and stabiliser bars)
* New driveline and suspension bushes
* Advanced Bosch ESP chassis control system (Generation 9)
* Roll-over Mitigation
* Improved brake friction materials
* Self-adjusting parking brake[/LIST]* At a glance: Chassis, suspension and steering details for the new Territory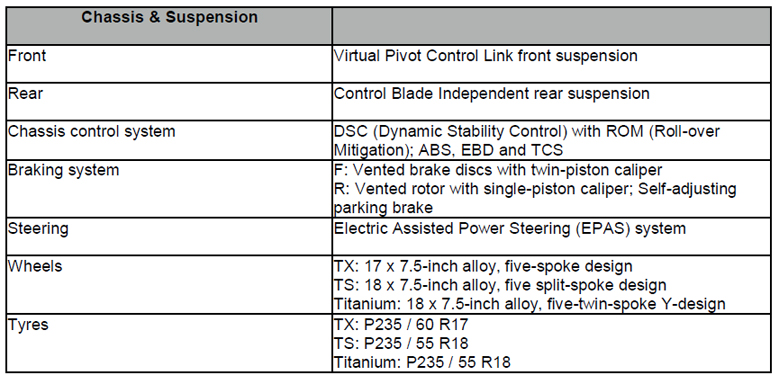 Source: Ford Media