December 12 2008
Ford's funky new feature laden Fiesta, complete with model inspired good looks and dynamic driveability, will shake up the light car segment when it arrives in Ford dealerships in January 2009.
"The all-new Fiesta will be the hottest property in the light car segment," said Ford Australia President & CEO Marin Burela.
"Fiesta is a stylish and dynamic car that redefines and further rejuvenates Ford's light car line-up. It's the perfect new vehicle for the young, as well as the young at heart."
The dramatic, eye-catching design of the new model is an extension of Ford's acclaimed kinetic design language. Clean, sharp angular lines instantly differentiate the new model from its competitors, while a space-age like interior introduces an easy-to-master suite of operational controls.
"The new model shows an exciting interpretation of kinetic design, with an energetic, sophisticated and distinctive exterior and a refreshingly different interior design," said Mr Burela.
Complementing the fresh new look is an equally appealing recommended retail price, starting at $15,750 for the CL model, $18,490 for the LX and $20,250 for the Zetec (excluding dealer delivery and statutory charges).
A 1.6L engine with manual transmission is standard across the range, while an automatic transmission, matched to a 1.4L engine, is available as an option on all models except the three-door Zetec*.
The 1.6L engine with manual transmission delivers 88kW of power at 6000rpm and 152Nm of torque at 4050rpm. Fuel economy is a frugal 6.1L/100km and carbon is emitted at the rate of 143g/km.
The slightly smaller engine mated to the automatic transmission generates 71kW of power at 5750rpm and 128Nm of torque at 4200rpm. Fuel economy is 6.9L/100km and carbon emissions are 164g/km, while the new Fiesta is also Ethanol-10 compatible.
Fiesta will be available in both three-door and five-door body styles. The CL will be available in three-door or five-door guise, with manual transmission or optional automatic, and rides on 15-inch wheels.
The LX is five-door only, available with manual or optional automatic, and is standard with 15-inch alloy wheels.
The sports model of the range, the Zetec, is offered in both three-door and five-door configurations. The five-door is available with manual or optional automatic while the three-door is manual only.
Styling cues help distinguish the Zetec from its stablemates, which include larger 16-inch alloy wheels and a body kit comprising unique front and rear bumper, bumper grille and larger rear spoiler. The three-door model also features sports rocker panel mouldings.
All new Fiesta models will be fitted with Anti-lock Brakes with Electronic Brakeforce Distribution (EBD) plus driver and passenger airbags as standard. A driver knee airbag is standard on both Zetec models.
Additional safety equipment, optional on CL and LX and standard on Zetec, includes front seat head and thorax side airbags, driver knee airbag and Dynamic Stability Control (DSC) with Traction Control and Emergency Brake Assist (EBA).
Innovative technology features include Bluetooth® with Voice Control (available on LX and Zetec) and USB connectivity, allowing MP3 player integration (Zetec), while a 3.5mm audio jack and Easyfuel capless refuelling is standard on all models.
Cruise control is standard on LX and Zetec models, and these vehicles are also fitted with a leather trimmed steering wheel.
There are 11 fresh exterior paint colours available across the exciting new Fiesta range.
Recommended Retail Price
CL Three-door 1.6-litre 5-speed manual $15,750
CL Three-door 1.4-litre 4-speed automatic $17,250
CL Five-door 1.6-litre 5-speed manual $16,490
CL Five-door 1.4-litre 4-speed automatic $17,990
LX Five-door 1.6-litre 5-speed manual $18,490
LX Five-door 1.4-litre 4-speed automatic $19,990
Zetec Three-door 1.6-litre 5-speed manual $20,250
Zetec Five-door 1.6-litre 5-speed manual $20,990
Zetec Five-door 1.4-litre 4-speed automatic $22,490
Fiesta options
Safety Pack for CL and LX includes:
- Head and Thorax protecting Side Airbag
- Driver Knee Airbag
- Dynamic Stability Control
$1,000
Prestige paint $320
*The automatic transmission, mated to the 1.4L 4-cylinder petrol engine, will be available for sale in Australia from February 2009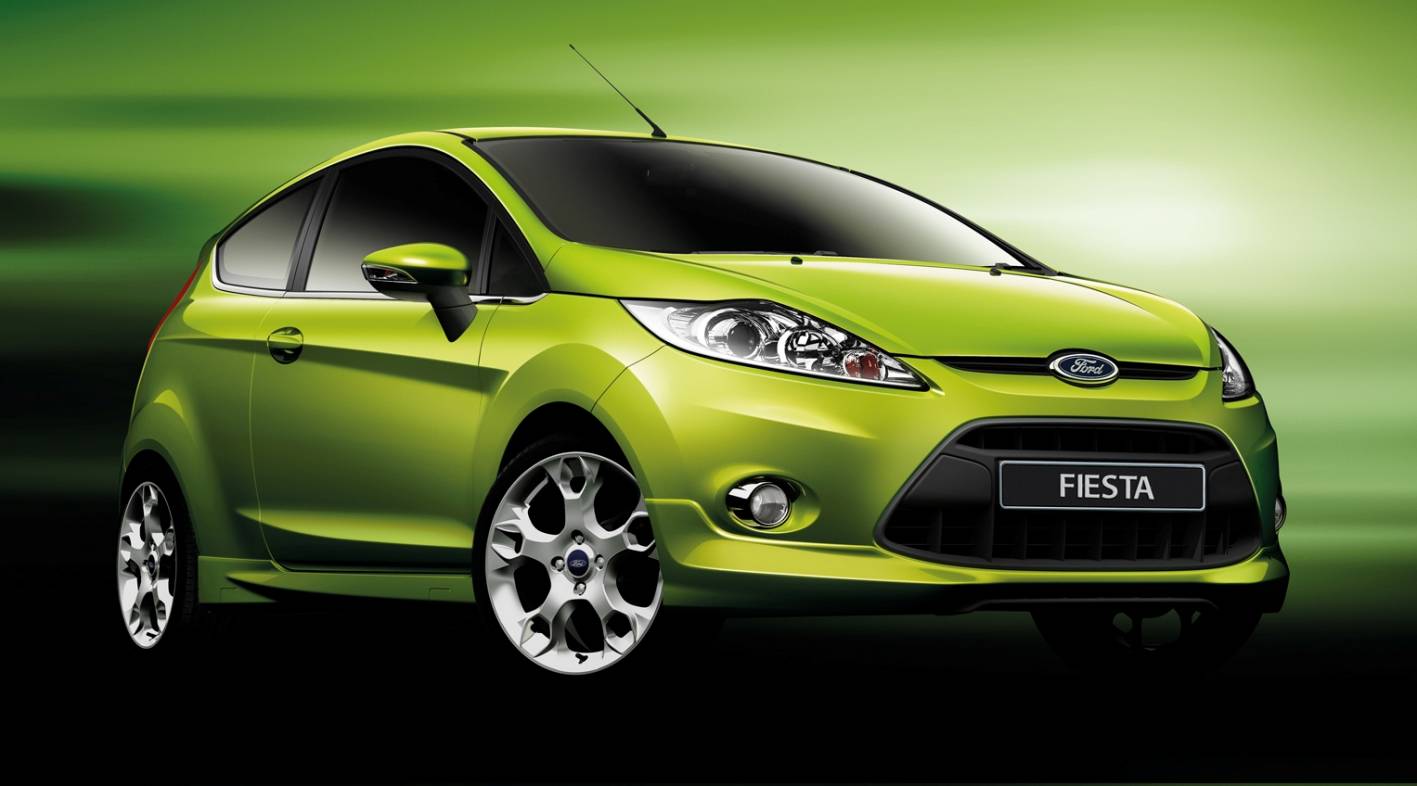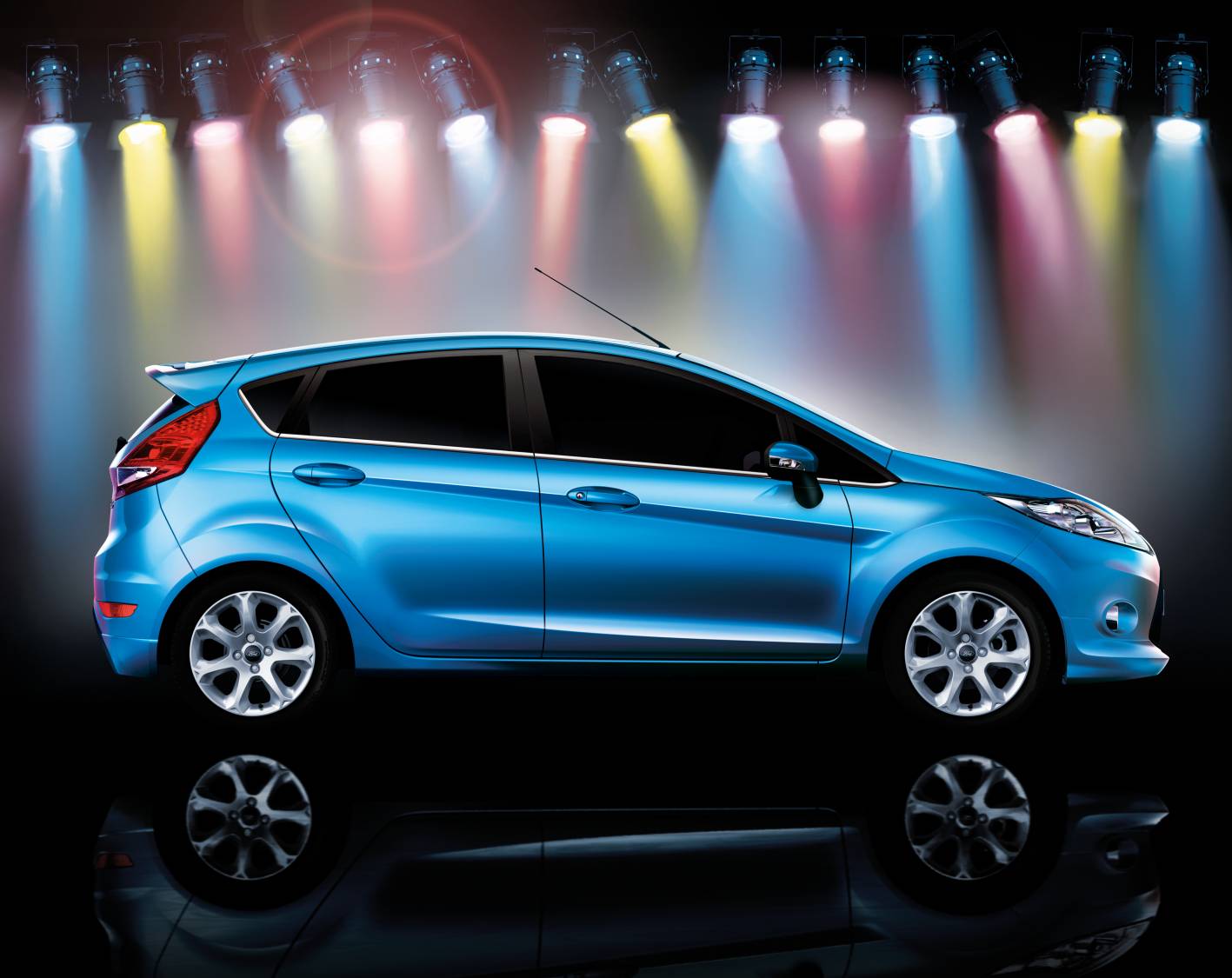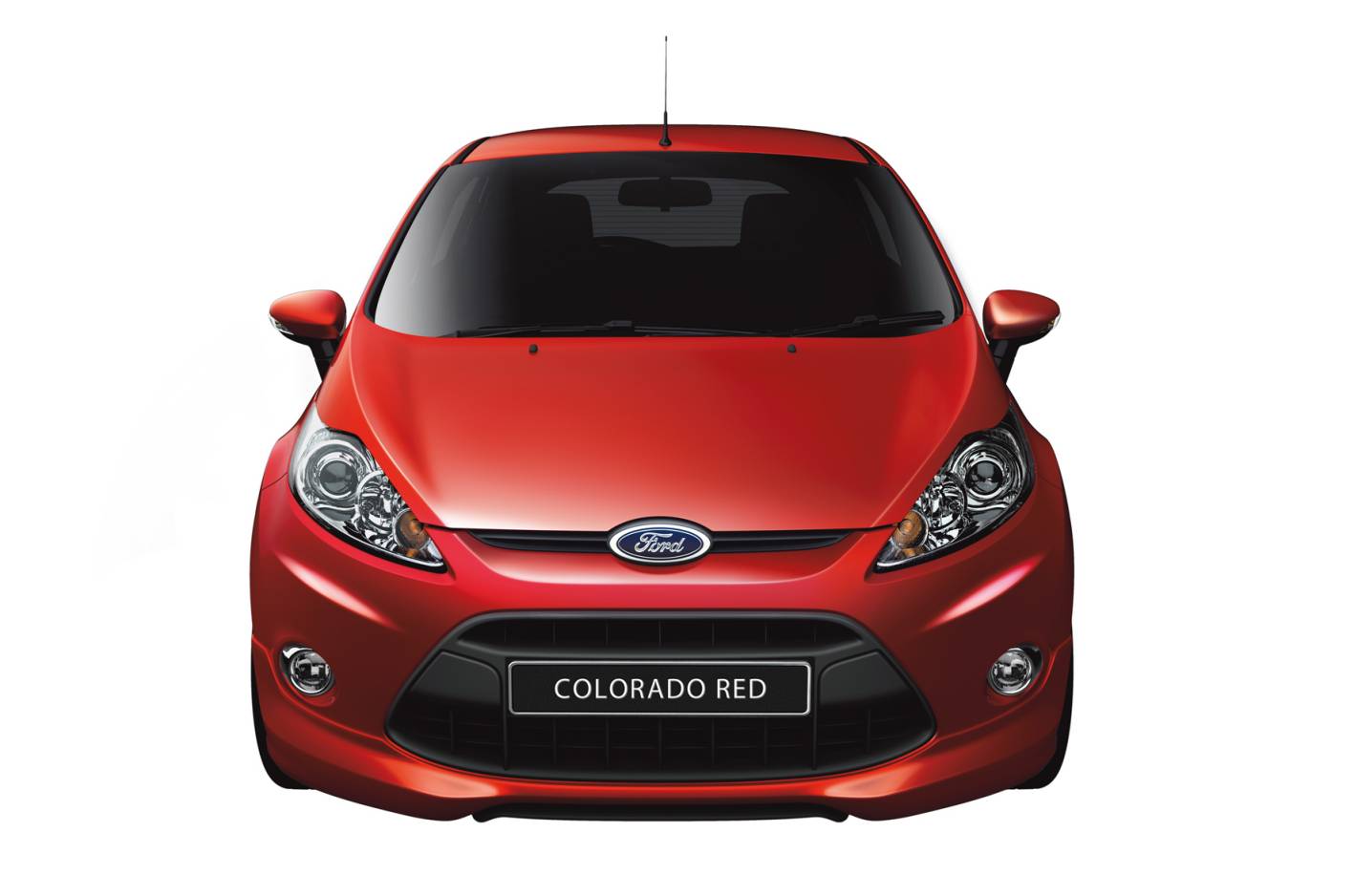 CL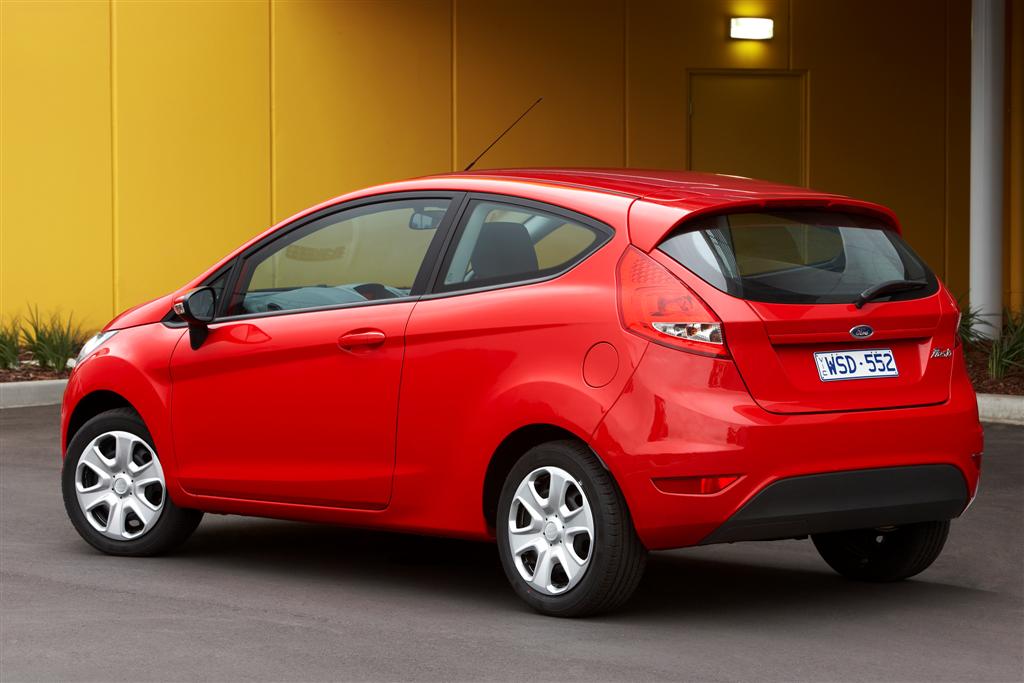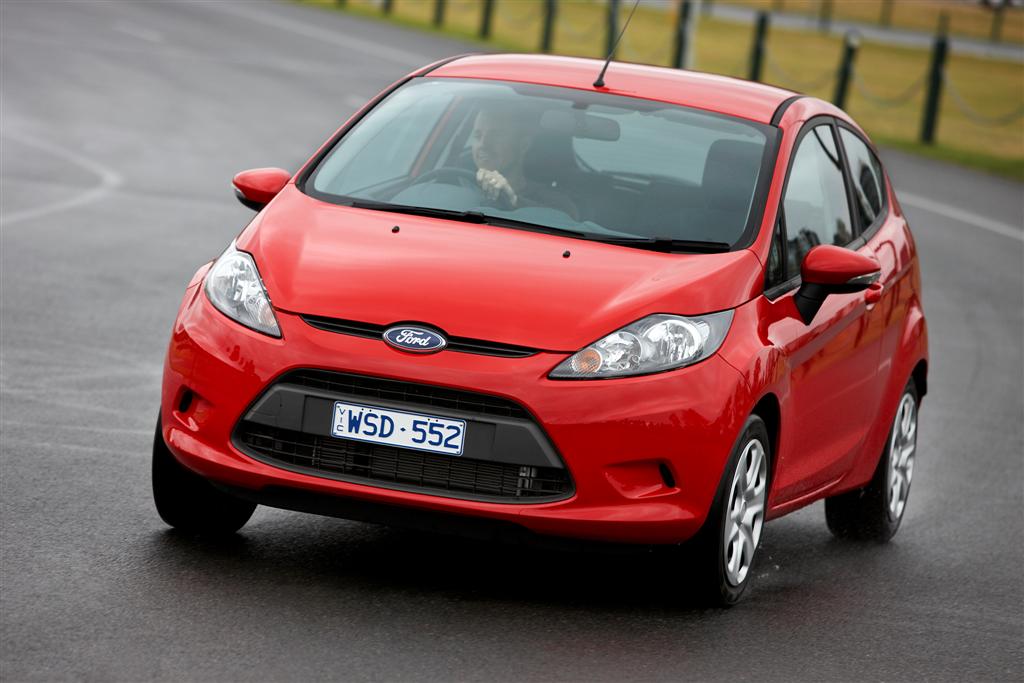 LX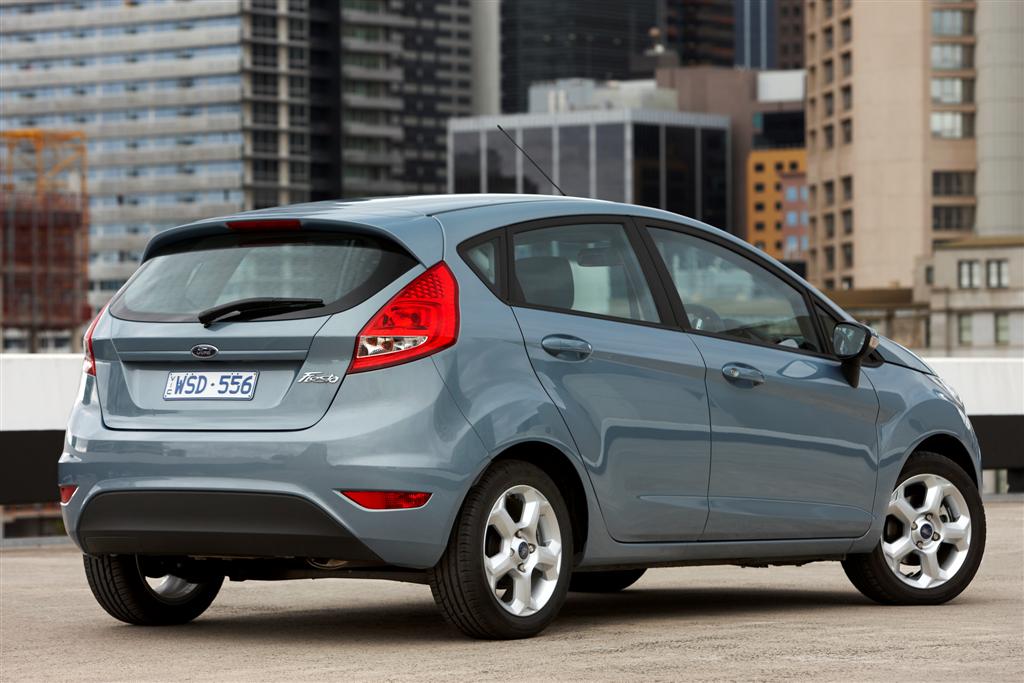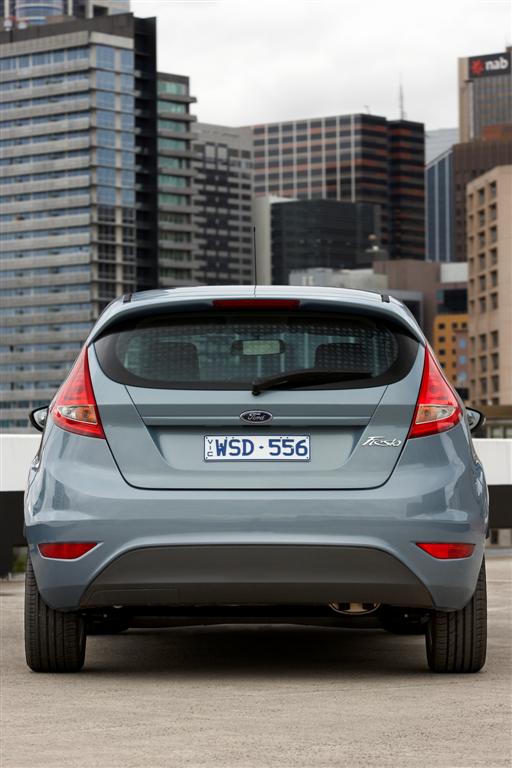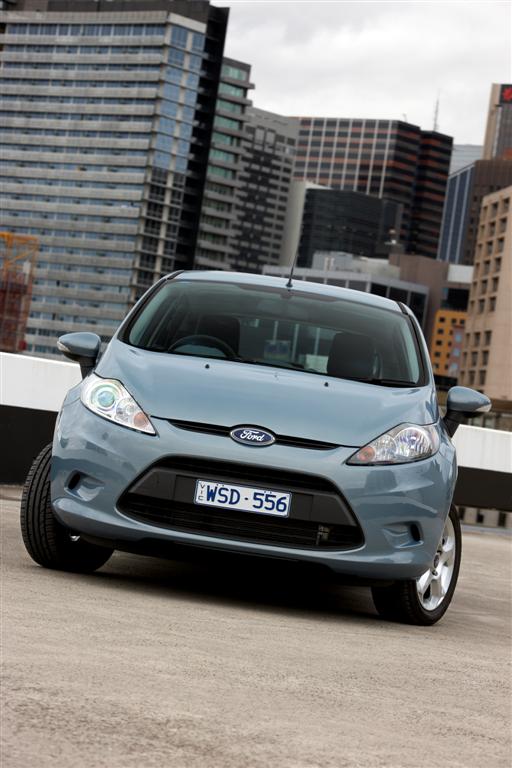 Zetec